While designing the wallet application we wanted to enure the user could have quick access to all the key functions of each content item such as a ticket and hence we designed it in a similar manner to that of the Contacts application where the user just has to tap on a content item and allow the key functions to appear.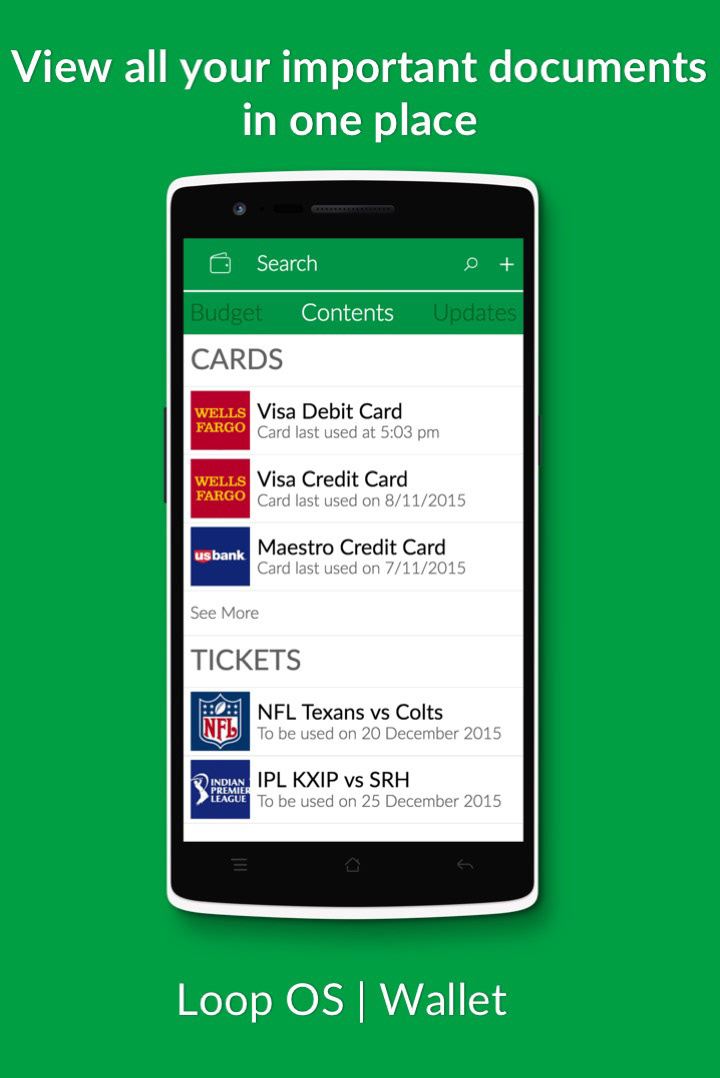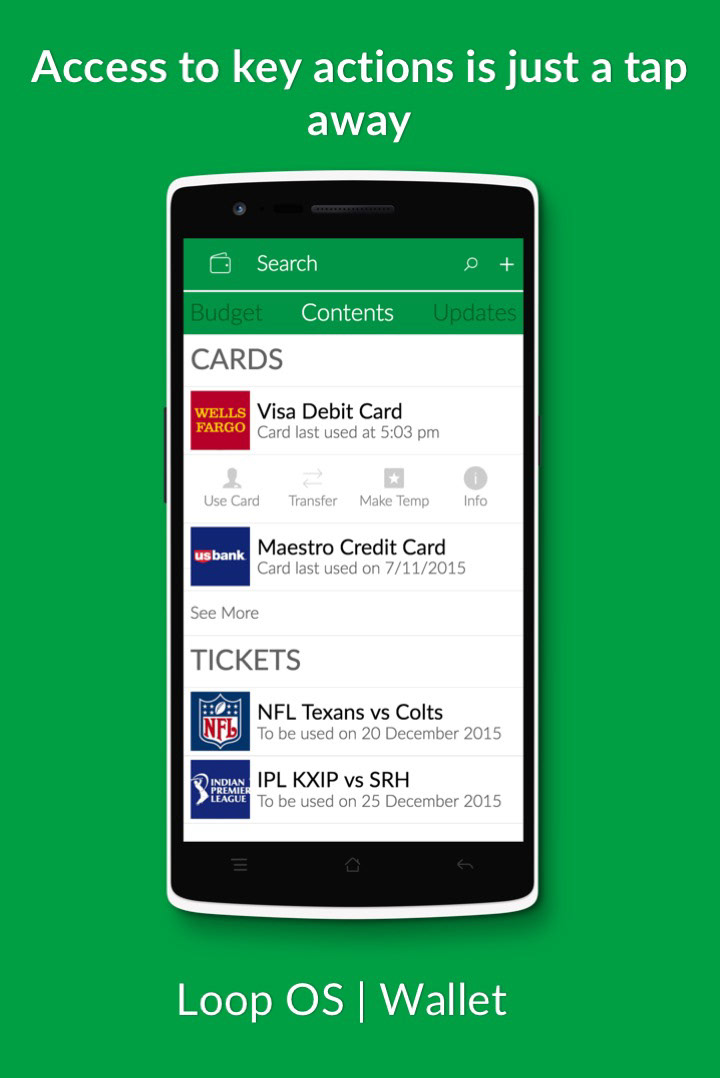 When you tap on the info button in the key action area you view a timeline of all your transactions.
This allows you to immediately get a history of all the transactions you have conducted so you are up to date with how your balance is changing.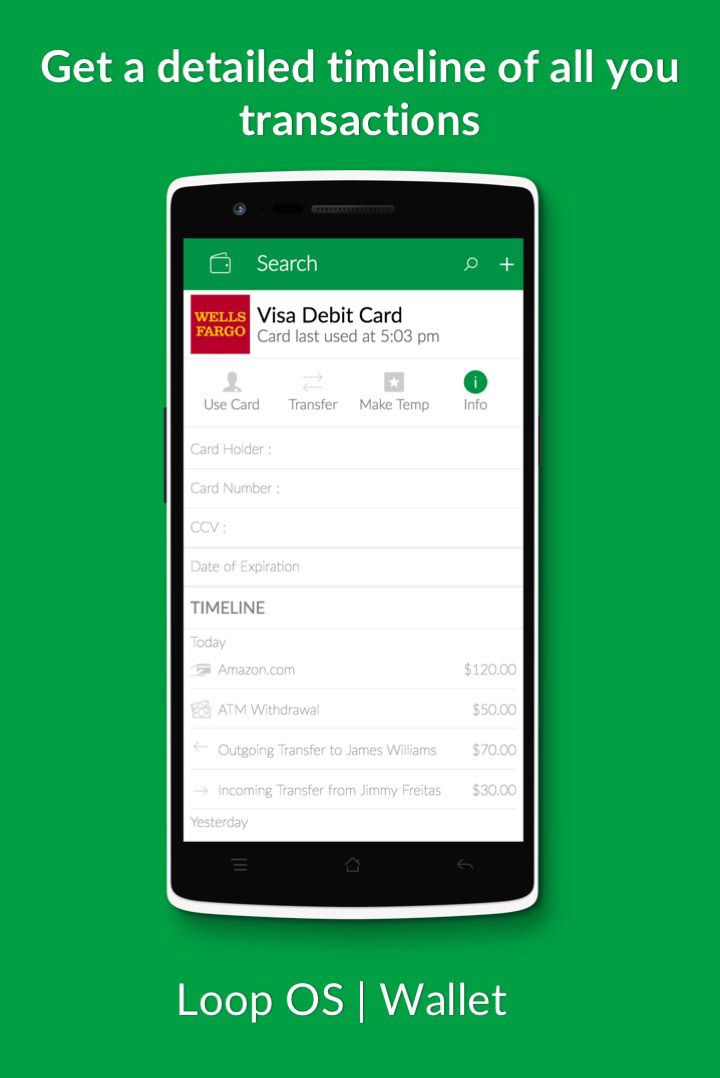 When designing the budget section we wanted to ensure that the user did not have to continuously update his expenses himself. Hence we created a real time syncing feature where the user's budget is updated according to his expenses.