While designing the home screen we wanted the user to have quick access to information and actions, hence we kept both a top as well as bottom bar. 
From the top bar the user could access the search feature, the routes feature which helped him directly access frequently taken and saved routes and history which helps him retrace his steps over the day while from the bottom bar the user could check the location he is previewing on the map as well as the weather conditions out there so he could accordingly prepare for that region if he plans to go there.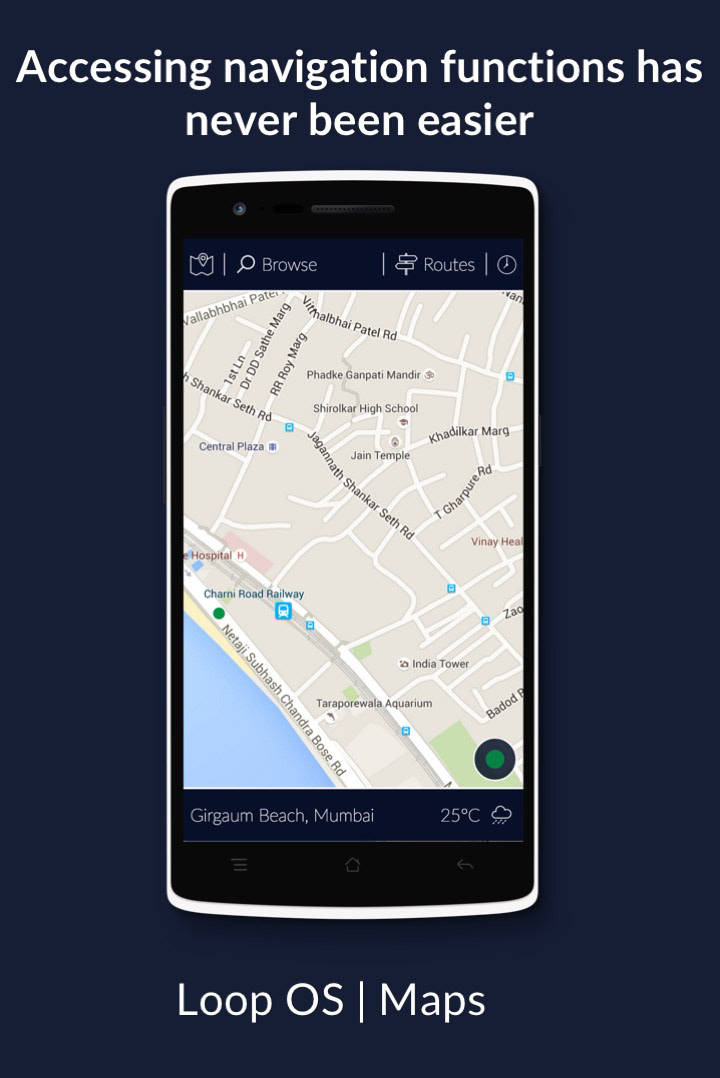 Home Screen (Multifunction button)
While using other map applications we realised switching between the different modes was a very long process and we wished to shorten it out by letting the user directly swtich between modes by just long pressing on the location button thus ensuring their focus lies solely on finding the navigation information they want.