While designing the email application we looked at various email applications and noticed that they each had their own plus and minus points and we wished to try and incorporate these plus points into our application. 
To do this we incorporated the following features into our application: 
-instead of a hamburger between which the user has to continuously switch his folders there is a dropdown menu which is easier to access and use 
- similar to Gmail we have shortcuts to other categories of email such as Social  and Promotions
- instead of color coding the display picture we added a small color tag at the beggining of each email indicating the group it is from 
- similar to Windows's Phone email we incorporated three sections to slide through - All, Unread and Important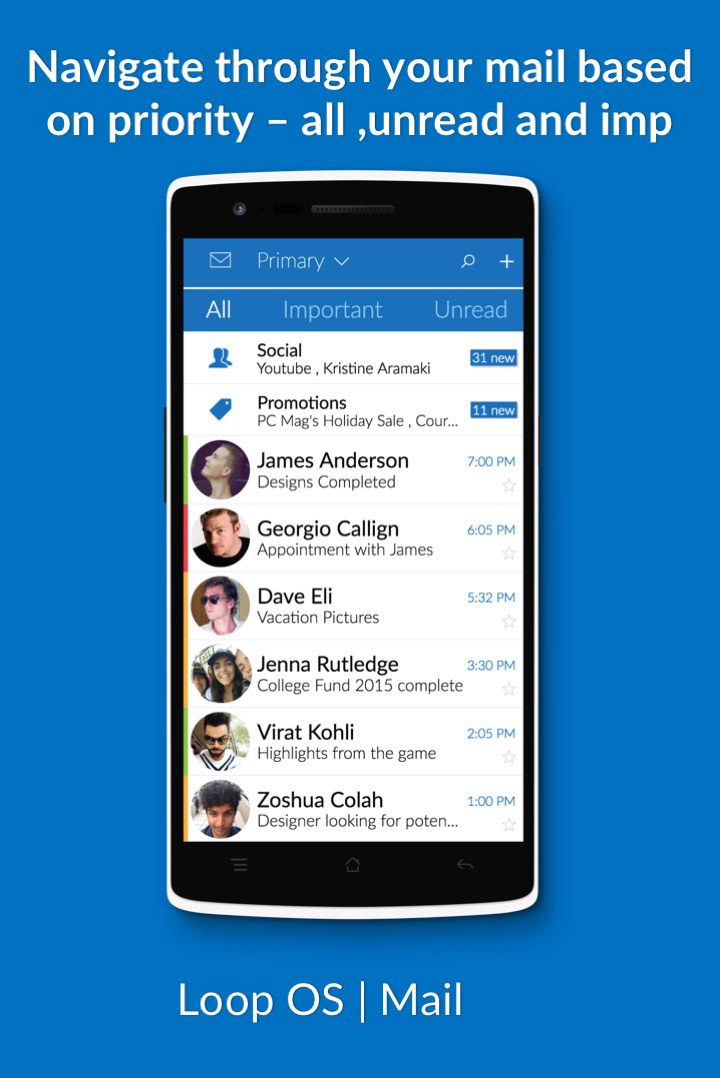 While designing the mail page we wanted it to look as simplistic as possible with emphasis laid on the content of the email instead. 
When a user taps on an email it expands open to reveal the email with the email communication functions such as reply pinned to it below. The user can swipe horizontally to access more functions. As the user scrolls down the email the function bar disappears and appears again when the user begins to slide up.