In Winter 2017 in my IMT 540 Design Methods class at UW , I worked with Siddharth Naik and Arunabh Satpathy on researching the use of Google Explore, a Google Maps feature and redesigning it so as to serve a wider audience, exposing them to more places which they would be interested in seeing. 
To read about the backstory:
https://medium.com/@zoshuacolah/a-backstory-to-the-google-discover-project-2f42701dc9f4
THE PROBLEM
Many users want to discover places for recreational purposes when they are bored or in a new city or wish to go out as a group. Currently Google Maps has two methodologies for a user to discover places around them — Explore and Nearby.
The Google Explore Feature is accessible from the bottom of the home screen of Google Maps. However many are unaware of these existing functionalities. Furthermore they only expose users to restaurants and other services around them such as post offices, gas stations and ATMs. Apart from restaurants, the other categories are not recreational and satisfying the user needs of discovering recreational things to see and do around them.
It did not satisfy user needs and many places and businesses were losing out on potential customers.Noticing that a solution to this problem would involve connecting Google Map users to businesses, we realized a revenue model similar to that of Google Ads could be created out of this.
From our early research, we came up with the following research question :
How can Google Maps Users be exposed places and businesses around them which they could be interested in ?
THE OLD GOOGLE EXPLORE DESIGN (from February 2017)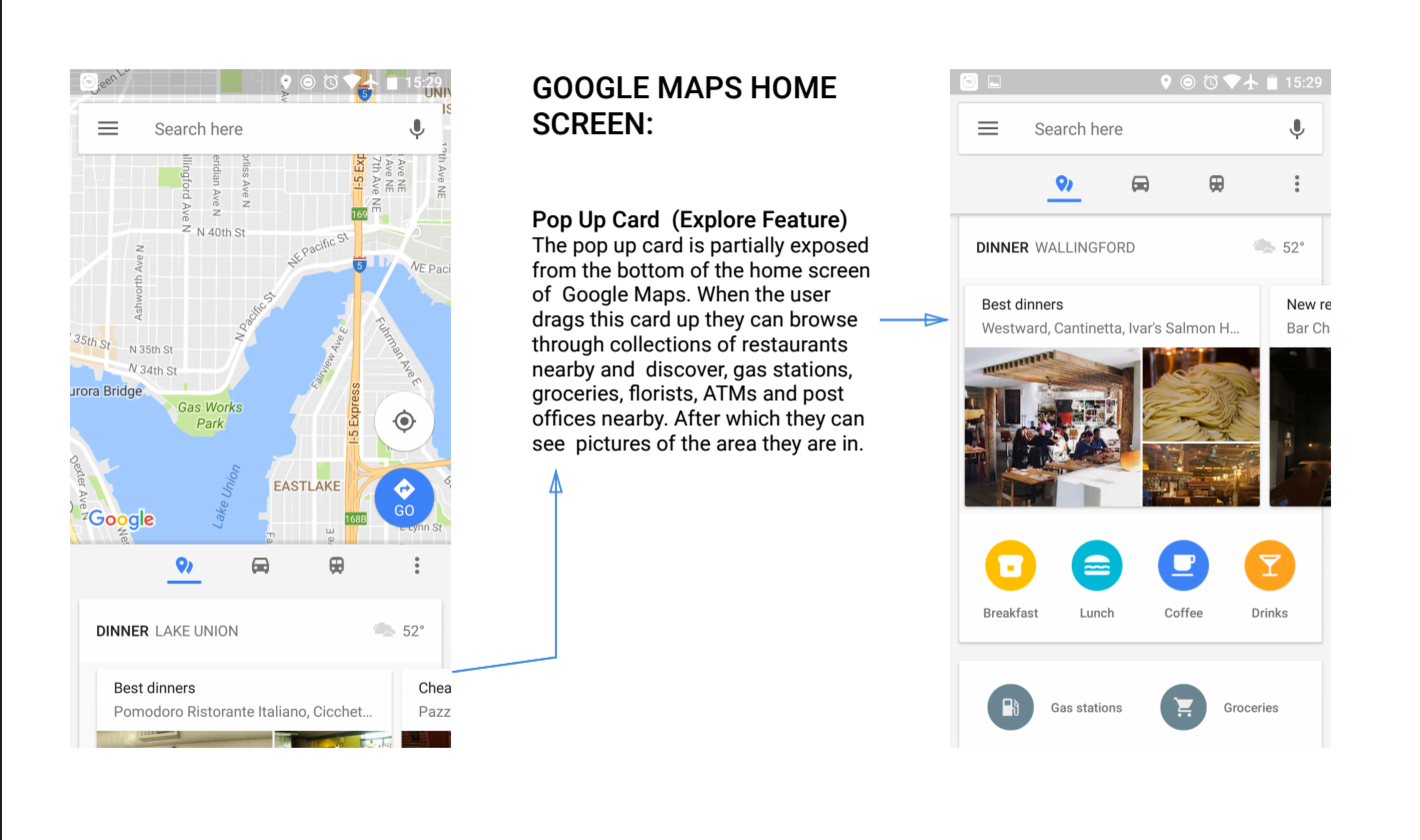 REDESIGN PROPOSAL
PROTOTYPE A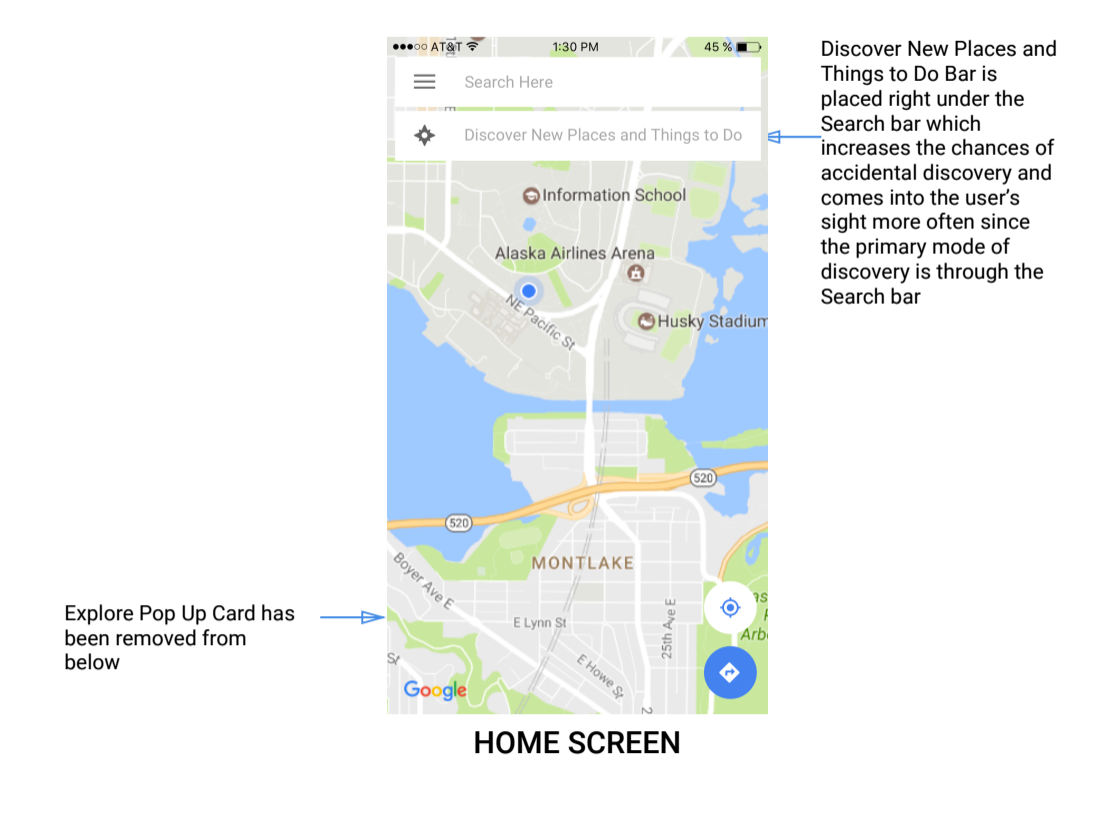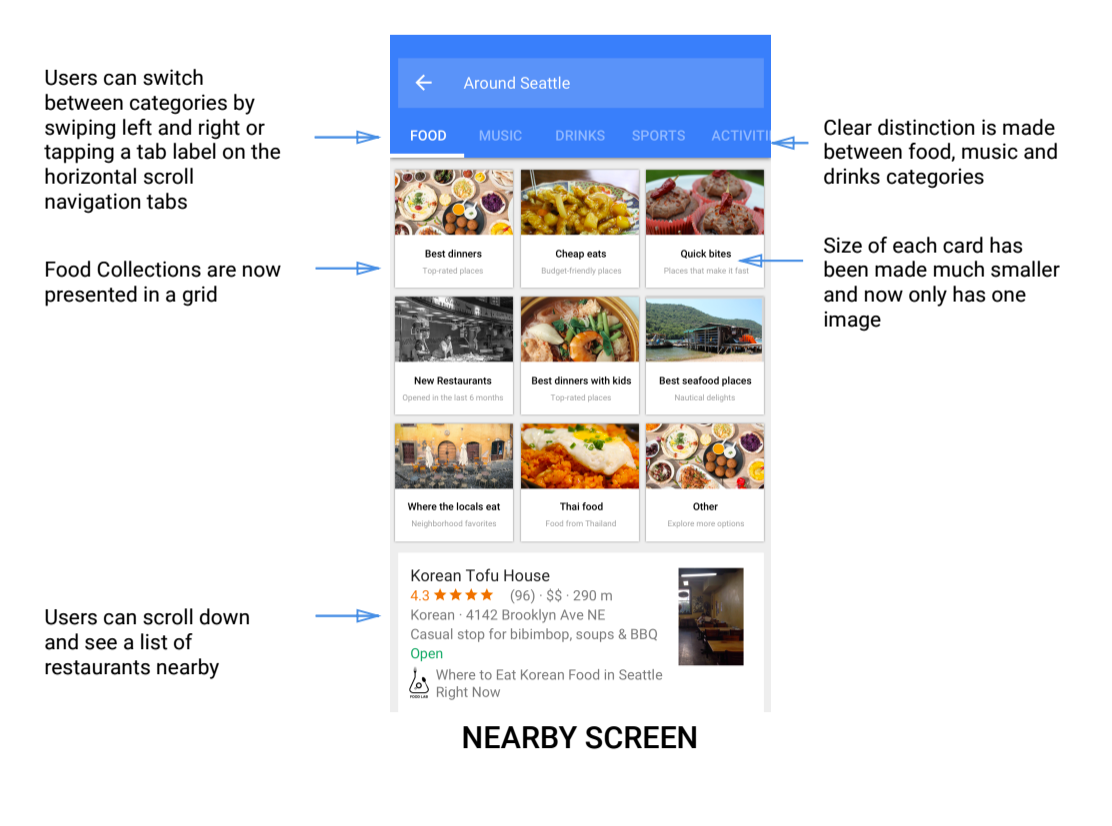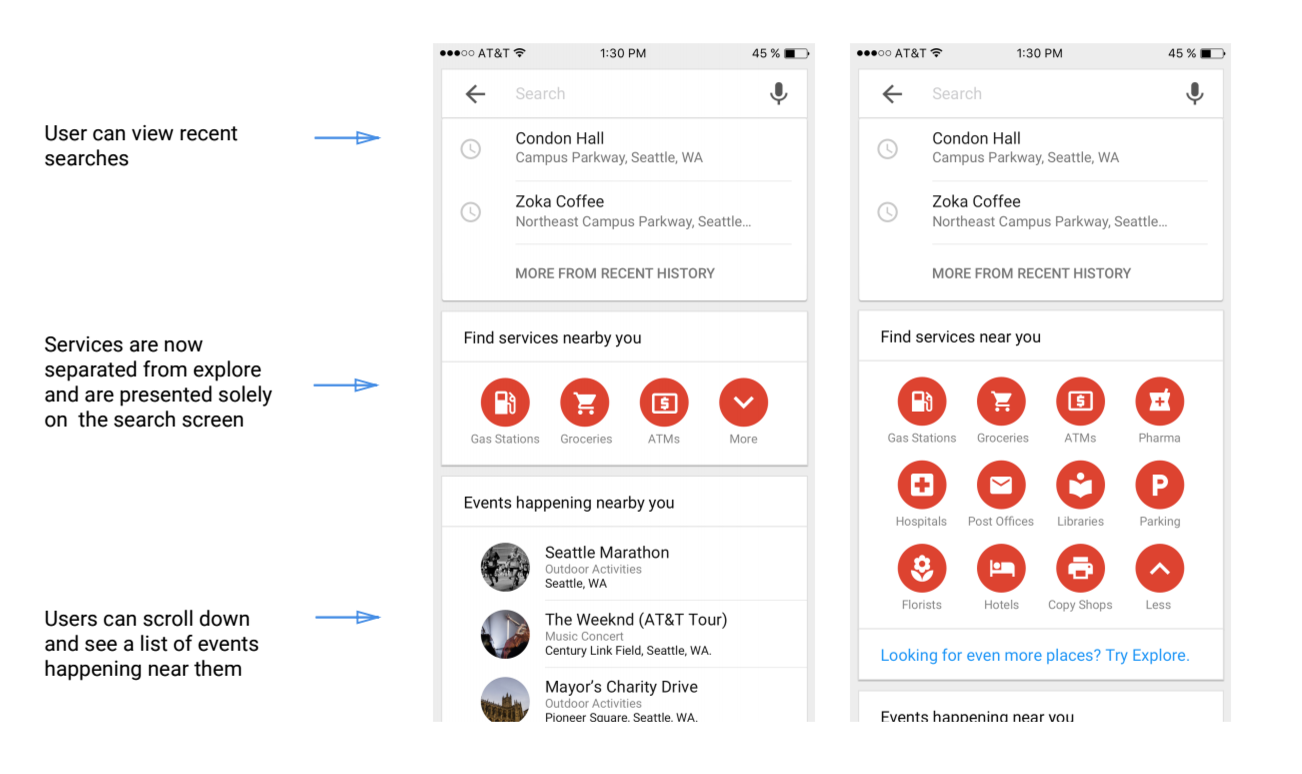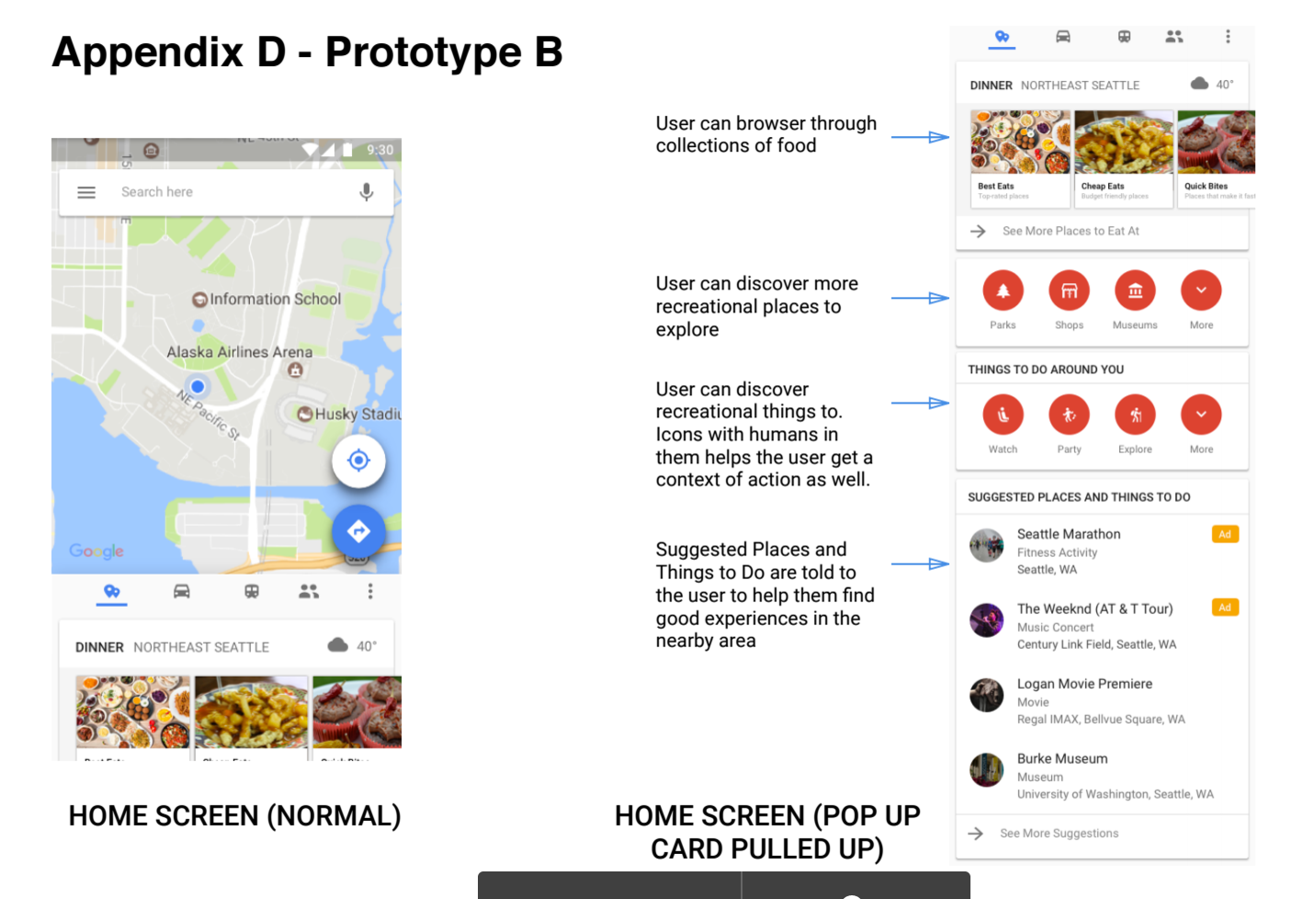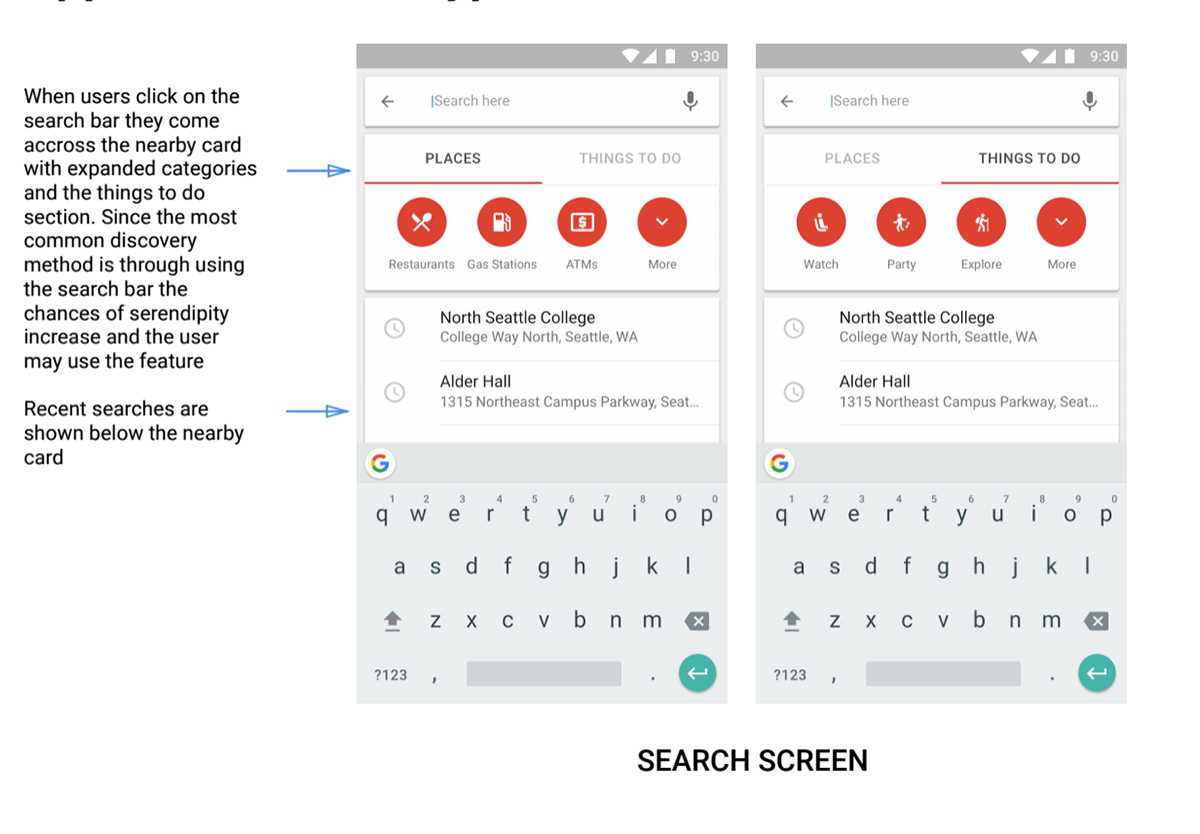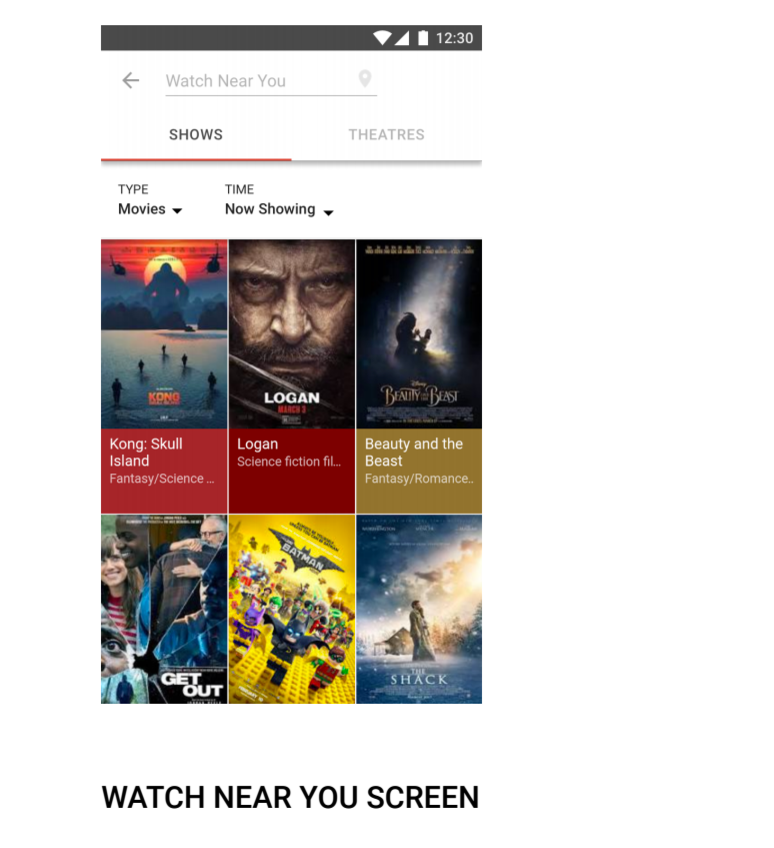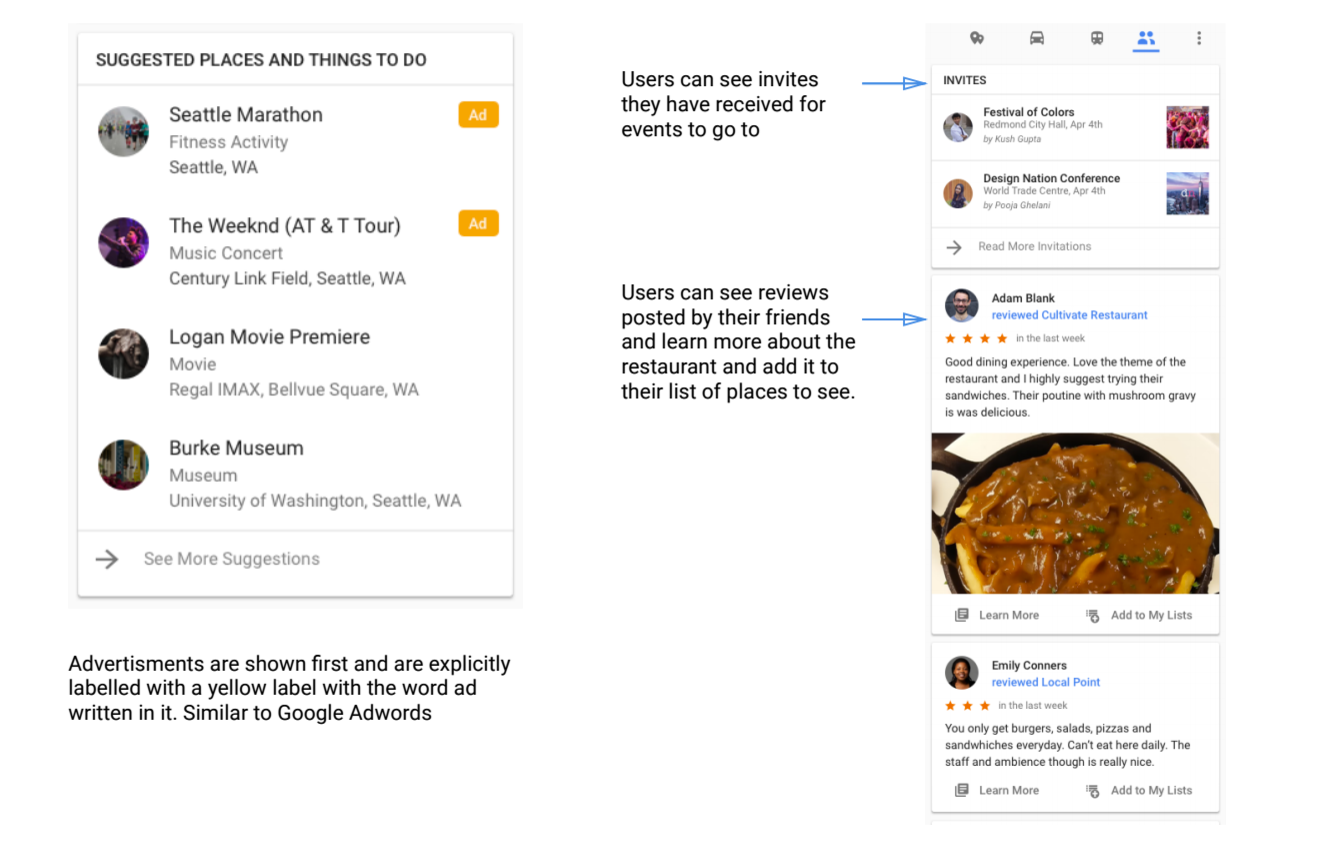 New On-boarding Experience